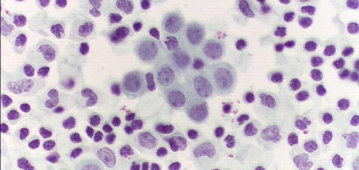 Effects of Geranium sanguineum Ethanol Extract After i.p. Application in a Mouse Model of Ehrlich's Breast Cancer
DESCRIPTION
Abstract
Geranium sanguineum has a strong anti-oxidant and antitumor activity documented in vitro but less examined in vivo. Recently, we obtained 80% ethanol extract from the plant roots and showed that it is a valuable antitumor agent in in vitro studies.
The aim of the present study was to evaluate the effects of the above extract used i.p. in a mouse model of Ehrlich's breast carcinoma, to compare it with the effect of oxaliplatin and to look for a possible synergistic action of the two agents.
The results showed that G. sanguineum and oxaliplatin have no synergistic action but act similarly when applied alone. This activity included directing the ascites cells to apoptosis and preventing metastases in the liver. The results presume the G. sanguineum ethanol extract to be a possible alternative/auxiliary chemotherapeutic to oxaliplatin for this type of tumor.
---