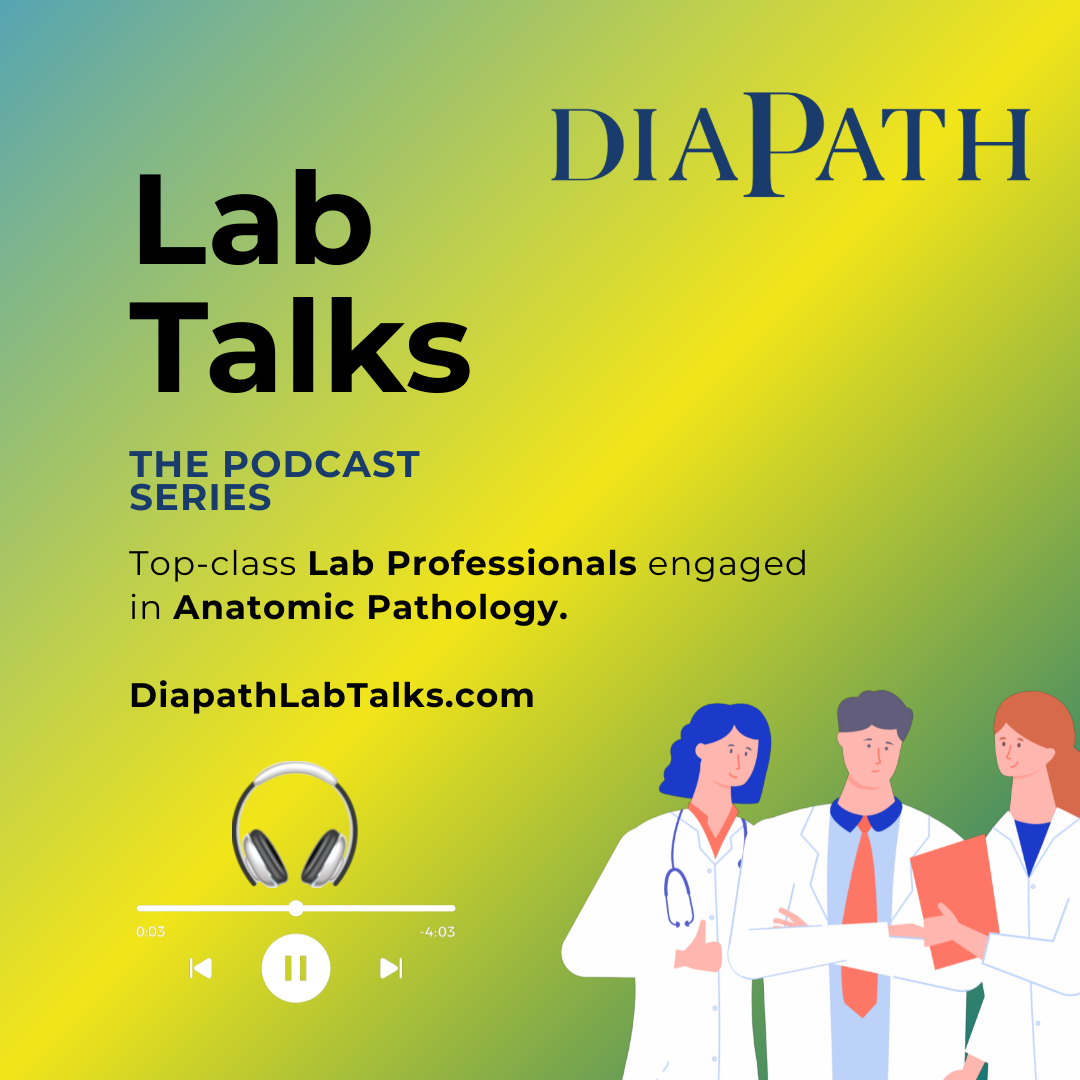 Research and Innovation in Dermatopathology
DESCRIPTION
Lab Talks - The Podcast Series
Hosting top-class Lab Professionals engaged in disseminating Anatomic Pathology Scenarios, Best Practices and Ideas.
Abstract:
The diagnosis of heavily pigmented melanocytic lesions is problematic. This is often compounded by lack of visibility of nuclear detail of tumour cells due to physical masking by melanin pigment. Similarly there can be colour merging of chromogenic final reaction products with melanin, making evidence of antigenic localisation problematic.
Part 1
Ascolta "10 - Research & Innovation in Dermatopathology - Dr. Jeyrroy Anjalo Gabriel" su Spreaker.
---