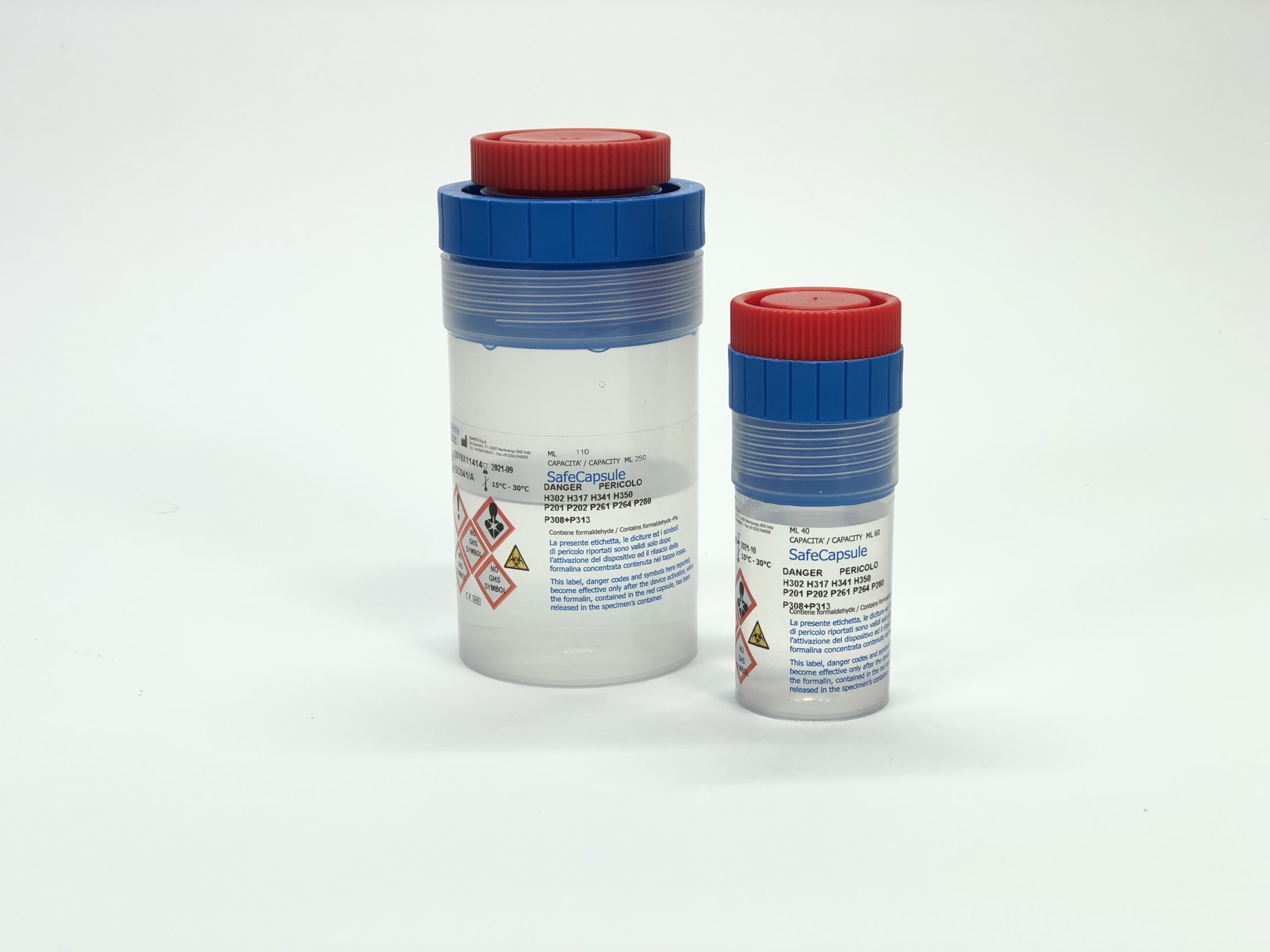 SafeCapsule: Innovazione in Anatomia Patologica
Martina Verri, Anna Crescenzi, Carmelo Lupo, Roberto Virgili
---
Italian Journal of Prevention Diagnostic and Therapeutic medicine
---
DESCRIPTION
Formaldehyde, as main fixative of choice in medical services, was reclassified as cancerous and mutagen by European Directive N. 895/2014. Suitable substitutes to formaldehyde do not exist at the time, so industry has proposed a set of closed-circuit safety devices pre-filled with formalin.
These devices have shown a lot of technical failure, so the University Campus Bio-medico in collaboration with Diapath company have developed "SafeCapsule", in order to promote an effective management of formalin use in compliance with safety measures and directives. SafeCapsule (patent pending) is composed by a blue screwcap container pre-filled with buffer solution and a safety red capsule pre-filled with concentrate fixative solution. The aim of the work is to evaluate all intrinsic SafeCapsule features into the normal work routine.
For operators of medical services, SafeCapsule is ergonomic, very handy, safe and easy to use. All lab tests have shown:
-intact cell morphology and cell features staining;
-accessibility of nuclear, cytoplasmic and membrane antigens;
-unaltered probe's specificity on DNA sites investigated (as ALK e ROS1 rearrangements, HER2 amplification) in FISH tests;
-good results in molecular investigations (EGFR mutations).

In conclusion SafeCapsule enables the great fixation of biological samples for right histological examinations; the elimination of chemical and clinical risk into the work place and the overcoming
of technical failure of conventional devices.
---