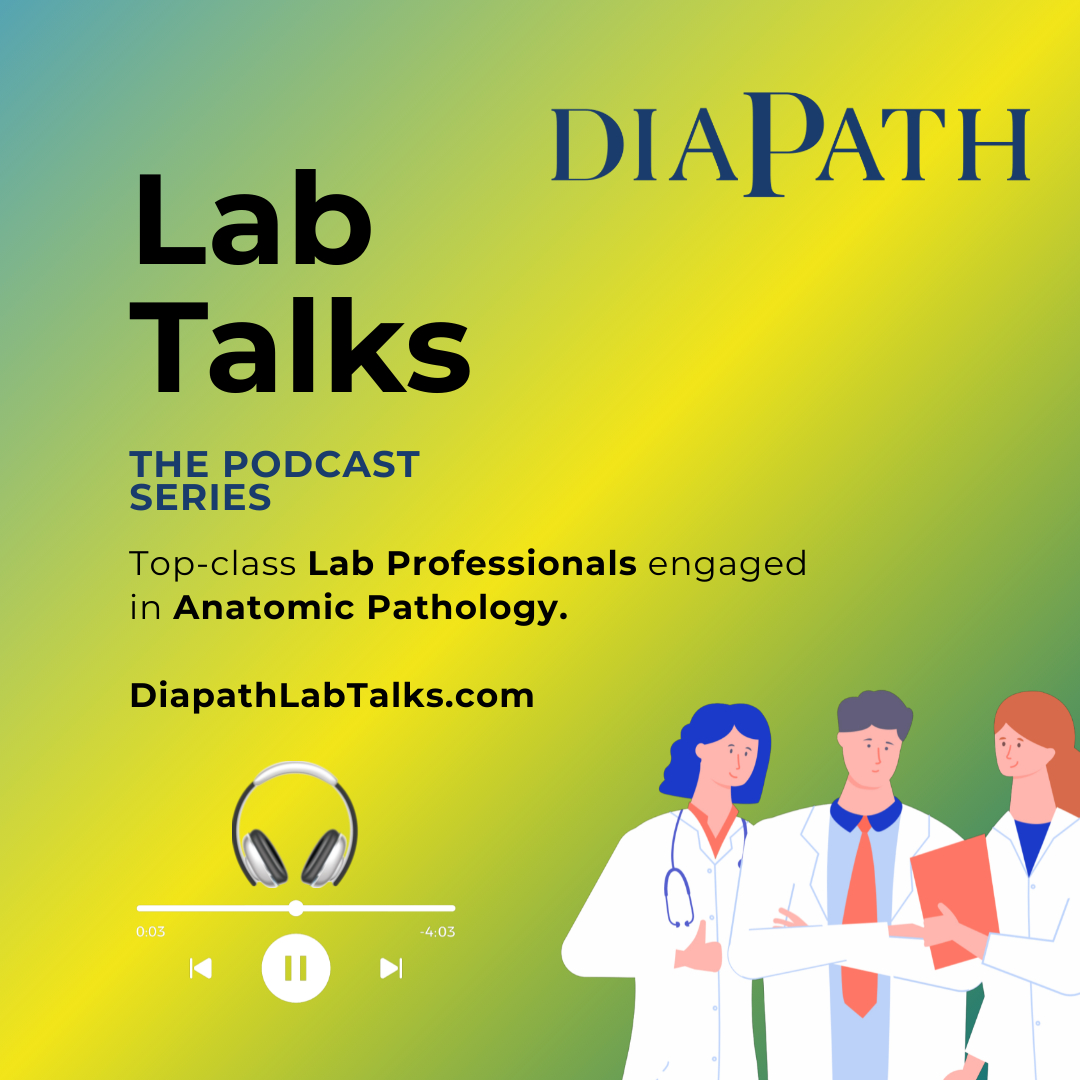 Digital Pathology and Telemedicine Project by the Province of Bozen
DESCRIPTION
Lab Talks - The Podcast Series
Hosting top-class Lab Professionals engaged in disseminating Anatomic Pathology Scenarios, Best Practices and Ideas.
Abstract:
The "digital pathology" has been used successfully in South Tyrol for the performance of intraoperative examinations in the three peripheral hospitals of Merano, Bressanone and Brunico. Being devoid of pathological anatomy, originally the execution of intraoperative examinations in those locations required a pathologist and a technician from the Bolzano hospital to go there in person with a portable freezer. Since 2003, the development of a project has begun for the use of a digital platform that would allow the reading of extemporaneous preparations to the freezer remotely, avoiding the transfer of staff from the Anatomic Pathology of Bolzano. The project took shape in 2008, with the resolution of various structural and organizational problems and the collaboration of technicians, surgeons and pathologists. The path for the realization of the project, the validation studies carried out, and the remote intraoperative diagnostic activity carried out in recent years are illustrated.
Part 1
Ascolta "07 - Digital Pathology and Telemedicine: Project by the Province of Bozen - Dr. Guido Mazzoleni" su Spreaker.
---